Our Mechanic Services
It takes a lot of work to keep a car or truck operating at peak performance levels, and the last thing you want to do is bounce around from one shop to another to get everything done. At Formula Automotive Group, our team of experienced technicians uses the latest equipment and training to perform a wide array of services on your vehicle:
• Safety, emissions and pre-purchase inspections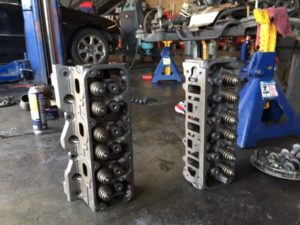 • Brakes
• Alignment
• Transmission repair
• Tires
• Exhaust
• Glass
• Paint and body work
• Engine Diagnostics
• Suspension
• Wheels
No matter if you're the owner of a personal or commercial vehicle, you can trust our staff to treat every job with our signature dedication to quality service. We even handle authorized inspection, maintenance and repairs on Uber and Lyft vehicles.
We are also a state-certified installer for Intoxalock Ignition Interlock. If you are in need of an ignition interlock device for your vehicle, call (818) 242-2143 to schedule your installation appointment!
Brands We Service
Every manufacturer has its own way of building an automobile, which is why you should only trust technicians who have the experience and training needed to work on your car or truck. The stakes are even higher if you own a high-performance vehicle, as many mechanics don't know how to handle or repair premium components and systems. Our staff has more than 20 years of work in the automotive industry, and we're able to provide quality service on a diverse portfolio of brands:
• Ford brands
• Lamborghini
• Ferrari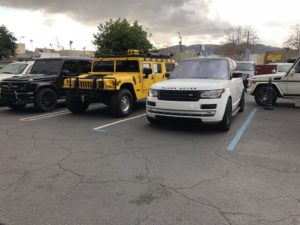 • Acura
• Bentley
• Audi
• General Motors brands
• Fiat brands
• Maserati
• Toyota
• Honda
• Volkswagen
• Saab
• Volvo
• Nissan
• Tesla
These are just a few of the brands our technicians service, but we have experience working with nearly every manufacturer producing vehicles today. If you don't see your car or truck on the list, contact one of our two Los Angeles area locations to see how we can help.
Our Amenities
When it comes to providing comfort for customers, many shops put a coffee pot in the waiting room and call it a day, but that's not what you get with Formula Automotive Group. If you break down within a 5-mile radius of either of our service centers, we offer complimentary towing to get you up and running as soon as possible. We also recognize the inconvenience of being without your vehicle, which is why we have rental cars available, and they're even free with services more expensive than $800. To experience our company's difference, call either of our locations or schedule an appointment online today.