Jeep Repair & Service in Glendale & Burbank
booking your Jeep's auto service appointment only takes 1 minute
Fill out this form and our team will be in touch very soon.
Jeep Repair Specialist in Los Angeles
Your Jeep is designed to travel the unbeaten paths of the San Fernando Valley, easily conquering the roughest, most rugged terrains when you desire a dose of life-on-the-edge nature. But your vehicle should never drive in such a manner. We offer expert diagnosis and repair that ensures your Jeep drives at optimal performance when things go wrong, as they sometimes will. Formula Automotive Group is your trusted Los Angeles Jeep repair shop, providing honest service, competitive pricing and the expertise that puts your worries to rest. When you need a Jeep service specialist, we are only one call away.
Jeep Maintenance Shop in Los Angeles Including Glendale & Burbank
It is important to keep your Jeep running smoothly. Though built tough, the Jeep is still susceptible to wear and tear and other damages as it ages. Promptly respond to any problems that interfere with the operation of your vehicle, even if it seems minor. That's the best time to bring your vehicle into our Jeep maintenance shop. Delaying repairs cause them to worsen and increases the amount of money you'll spend for the repair later down the road. When you bring in your vehicle, we'll ensure that fast, efficient, thorough repairs provide you many great years of smooth operation. We value our Glendale and Burbank friends, family and Jeep owners and strive to provide service to match our commitment.
Formula Automotive Group: The Jeep Repair Experts
There are many Jeep repair shops in the area but there is only one Formula Automotive Group. We are THE Jeep service specialists who bring your vehicle back to life when problems threaten your ability to drive that vehicle. We repair all Jeep models, whether you need an oil change, new tires, brake service or even a rebuilt transmission. No matter your needs, vehicle problems don't stand a chance against our Jeep repair experts!
Jeep Repair Services We Offer
Oil & Filter Changes
Engine Diagnostics
Transmission Repair
Exhaust Systems Repair
Brake Repair (Pads & Rotors)
Belts & Hoses
Axles, CV Joints, & Driveshafts
Differentials and Transfer Cases
Steering & Suspension Systems
Four Wheel Drive Systems
TPMS (Tire Pressure Monitoring System)
Wheel Alignments
Cooling System
Radiator
Climate Control Systems
Electrical Systems
Batteries
Glass Repair & Replacement
Tires
OEM & Aftermarket Wheels
All Preventative Maintenance
and much more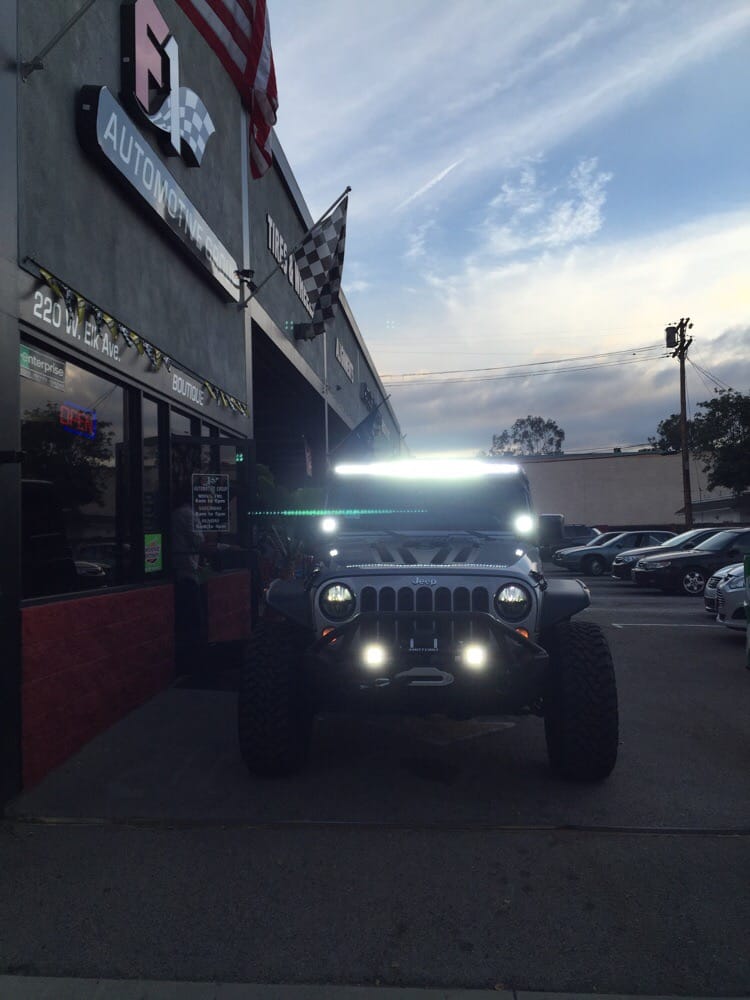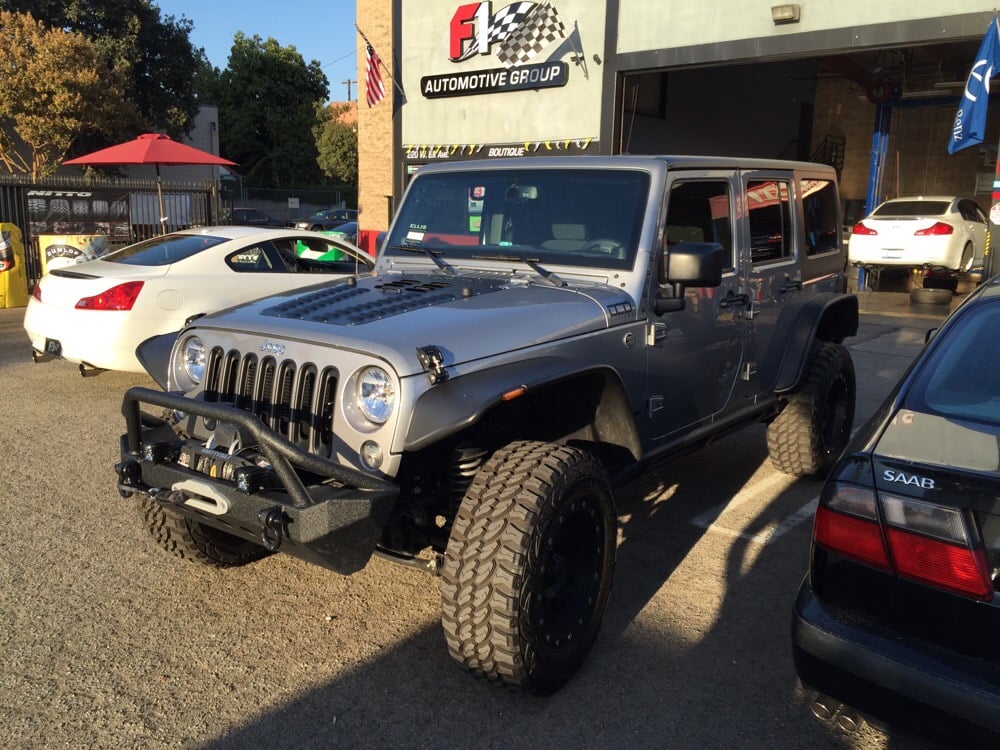 Contact Your Glendale & Burbank Jeep Specialists Today