High- Tech Auto Body Shop In Glendale
Especially in Los Angeles, it is important to make sure your vehicle looks and runs its best. Maybe your car needs to be completely repaired after a serious accident. Perhaps you just want to spruce it up with a new coat of paint with, at an auto body shop Glendale
Whatever type of body work or paint job your car needs, you want to know it will be done the right way. At Formula Automotive Group, our experts use top quality products to restore your vehicle's function and shine.
Our auto body shop in Glendale, Los Angeles are staffed with professionals ready to take care of you and your car.
When you choose Formula Automotive Group to fix or enhance your vehicle, we will make sure you are excited to drive your car around town. We are proud of the quality of our workmanship and the level of service we provide to our clients through our auto body shop in Glendale and Burbank.
Our experienced technicians use the latest equipment and tools so even new cars just driven off the lot can be diagnosed and repaired. We welcome all insurance companies and offer discounts on insurance deductibles to make sure you don't pay more than you need to.
As a leading auto body shop in Glendale, we believe you shouldn't have to pay outrageous prices to get top-quality work.
Whether your car has minor issues such as dents, dings and scratches or more serious problems resulting from a collision, Formula Automotive Group is able to completely restore or refresh your vehicle.
We will gladly tackle your repair job if it takes a few hours to fix a dent or a few days to make your accident-mangled car as good as new. Because accidents happen, you need an automotive shop you can trust with the collision repair of your vehicle.
Since it can be heartbreaking to lose your prized car to damages, we even offer frame repair so you don't have to junk it. The superior auto body repair services we offer at our auto body shop in Glendale are available for most makes or models, even if you drive a luxury or exotic vehicle.
Because your car's exterior is exposed to the elements, wear and tear is inevitable. Debris such as rocks fly up from the road as you drive, causing the paint to chip and scratch. People can scrape your car when they park next to you and open their doors too wide.
During the winter, ice and road salt can eat away at your paint. Paint damage can leave your vehicle's metal exposed and lead to rust problems. You can do an excellent job of maintaining the interior of your vehicle, but every car will need an exterior refresh at some point.
You might just enjoy the feeling of driving a shiny, freshly-polished vehicle or want to try a new look such as trim black out or a popular color update.
The qualified technicians at our auto body shop in Glendalecan flawlessly match the existing color of your car if you need a minor issue fixed. They are also capable of helping you pick an incredible unique look to make your car stand out.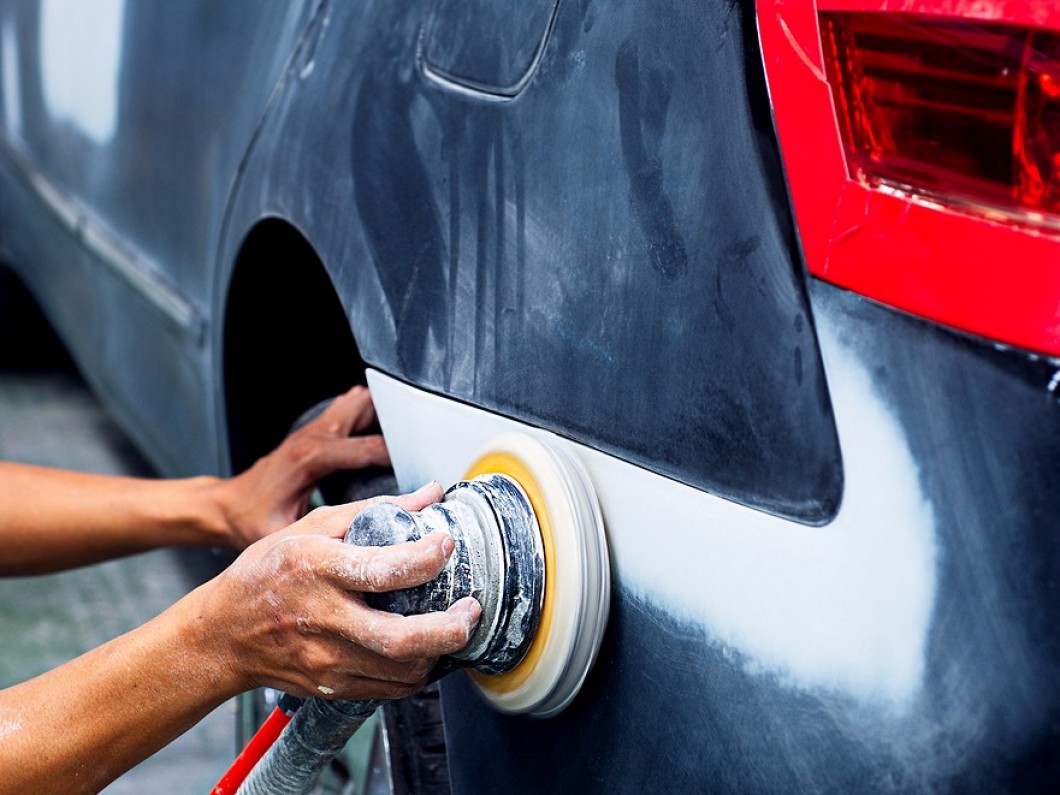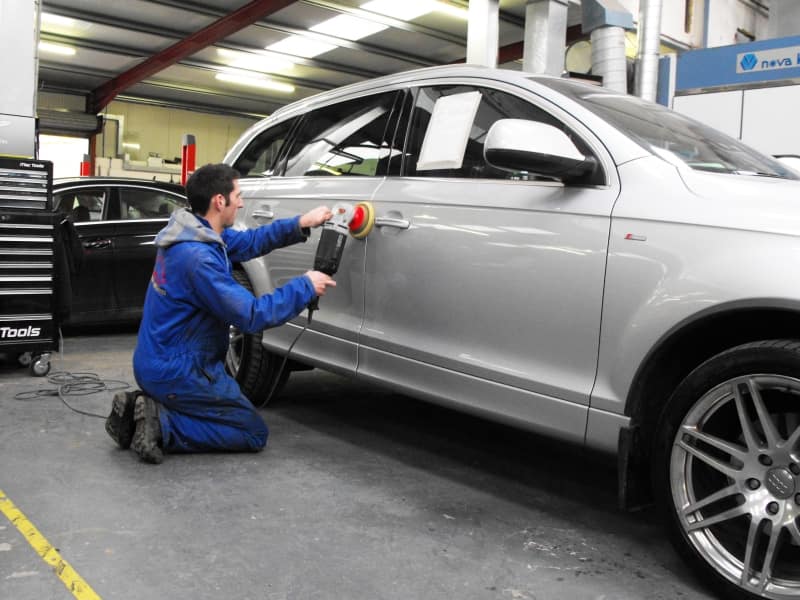 Formula Automotive Group proudly serves the Auto Body & Paint Repair needs of customers in Glendale, CA, Burbank, CA, Los Angeles, CA, and surrounding areas.
Or Give Us a Call
We have two locations, one in Burbank and one in Glendale. Please contact the most convenient shop location.
Glendale: 818-659-5390 Burbank: 818-659-5385