Car & Truck Inspections
As a car owner, it's important to make sure your car or truck is in proper working order, and a comprehensive vehicle inspection can help make that happen. When it's time to have your automobile examined by a professional, it's crucial to have it done by a licensed facility with experienced inspectors. California mandates strict guidelines and standards for all authorized facilities, and any shop that doesn't comply could put the validity of inspections at risk. At Formula Automotive Group, we've served the greater Los Angeles area since 2013, and our staff of technicians has more than 20 years of experience in the industry.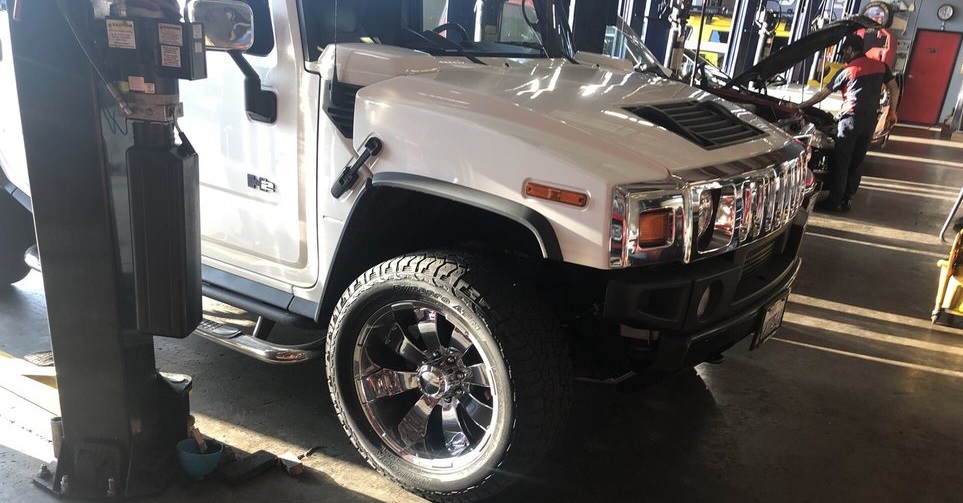 Formula Automotive Group proudly offers Vehicle Inspections for customers in Glendale, Burbank, Los Angeles, and surrounding areas.
Pre-Purchase Inspections
A new car or truck represents a significant investment, and you want to feel good about it before handing over your hard-earned money. While vehicles from a dealership are covered with a warranty, you won't get that kind of reassurance from a private seller, which is why it's your right to have a prepurchase inspection done by a shop of your choice before the transaction goes through. If you don't do your due diligence, you could find yourself stuck with a series of repairs at your own expense. Formula Automotive Group's technicians will inspect the entire vehicle from top to bottom so you know what you're getting into before committing to your purchase.
When you bring your vehicle into either of Formula Automotive Group's locations for a car inspection, you can expect a thorough examination of every system. Our technicians use a detailed list of checkpoints to find any potential problems, and use the results to recommend corrective actions. Should your auto fail on an emissions check, you might be entitled to a free re-test after repairs are complete. To learn more about our process or schedule an appointment for your car or truck, contact us online or call one of our two Los Angeles area locations today.
California has more than 14 million registered vehicles, and nearly all of them produce carbon monoxide and other harmful emissions. To help minimize smog and other damaging environmental conditions, the state mandates strict standards that must be verified by regular inspections. While newer cars and trucks have a grace period, this procedure is normally required every other year. During your appointment, we'll start by conducting a visual inspection of the gas cap, fuel tank and other components before turning to a computer analysis of your exhaust.
Millions of vehicles take to America's roads every day, and they're only going to get more crowded as the population continues to grow. With so many cars and trucks in close proximity to each other, it's crucial to ensure they're all in proper working order, as a sudden failure could cause an accident. Mandated safety inspections are designed to find small problems and report them to the owner so they can be fixed before they create dangerous situations. Inspectors will take a detailed look at engine components, the undercarriage, exterior elements and interior pieces to determine whether the automobile is safe to drive on public roadways.
Send Us a Quick Message
We have two locations, one in Burbank and one in Glendale. Please contact the most convenient shop location.
Glendale: 818-659-5390
Burbank: 818-659-5385