Brakes & Rotors Service
Your brakes get the most wear and tear out of the majority of your vehicle parts, and are the most critical to your safety. You need your brakes to respond quickly in the event of a traffic incident, and to behave smoothly and responsively as you navigate stoplights, crossings, and stop-and-start traffic. To keep your brakes and rotors in top condition, you need repeated and regular servicing to check brake performance, identify any issues, and repair your brakes.
Regardless of your vehicle type, Formula Automotive Group offers services for you. We repair and service all brake types, from drum brakes to disc brakes. No matter the part, we're here to help with brake repair and replacement for calipers, shoes, rotors, and pads. ABS systems? No problem. We have trained technicians ready to provide exceptional brake service at our Glendale and Burbank locations.
Understanding how your brakes work is critical to maintaining their performance. Rotors combine with brake pads to come to a complete stop, using compression against the rotors to slow forward momentum. Brakes are designed to use various methods to dissipate excess heat, and prevent heat damage to the rotors. However, malfunctions and time can still cause wear and tear.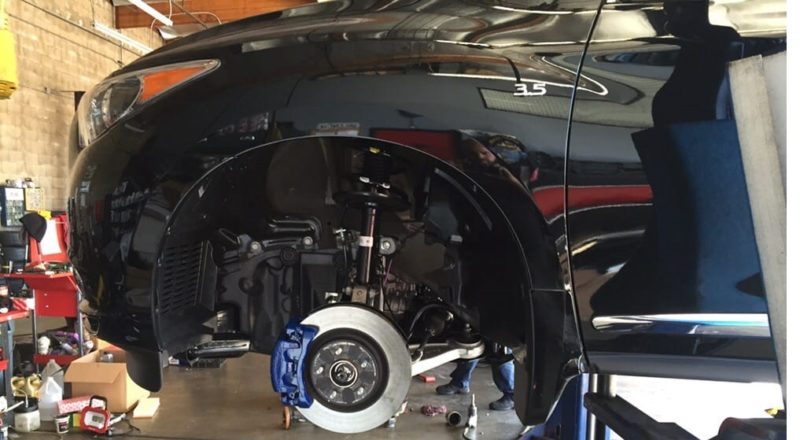 Formula Automotive Group proudly serves the Brake Repair needs of customers in Glendale, CA, Burbank, CA, Los Angeles, CA, and surrounding areas.
Or Give Us a Call
We have two locations, one in Burbank and one in Glendale. Please contact the most convenient shop location.
Glendale: 818-659-5390
Burbank: 818-659-5385