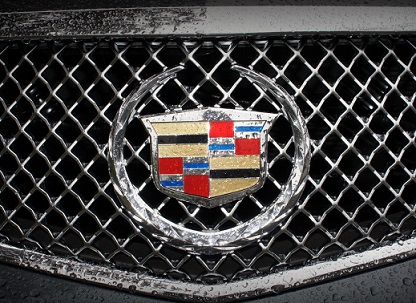 Cadillac Repair & Service in Glendale & Burbank
booking your Cadillac's auto service appointment only takes 1 minute
Fill out this form and our team will be in touch very soon.
Cadillac Repair Services We Offer
Cadillac's are innovative, bold luxury cars that offer a range of luxury models; from coupes to SUV's, all of which deserve a high quality standard of service and maintenance. The Formula Automotive Group is a Cadillac service specialist with the experience and technology to ensure your Cadillac maintains its optimal performance. Our Cadillac repair shop in Los Angeles can service and repair all makes and models of the Cadillac group. Whether your Cadillac needs brake repair or a simple oil change, for your convenience, we have Cadillac repair locations in both Glendale and Burbank.
Cadillac Service Specialist for Brake Repairs
Certain models of Cadillac feature a brake system that was inspired by some the most sophisticated race cars in the world, so it is essential that you get the brakes on your Cadillac routinely checked by a Cadillac service specialist that understands brake technology inside and out. From brake fluid to pads and rotors, you can rest assured that our Cadillac repair shop will keep your vehicle running perfectly, while protecting your manufacturer's warranty.
Cadillac Repair Shop in Glendale for Exhaust Repairs
Cadillac exhaust systems are designed to efficiently remove waste products that are produced by engine combustion, which help to keep your Cadillac's engine performing at its best and for producing the correct levels of emissions. Our Cadillac repair technicians in Los Angeles have the experience and technology to quickly and effectively find leaks and/or damages to your exhaust system, repair the damages and get you safely back on the road.
Cadillac Maintenance Shop for General Repairs & Preventive Maintenance
Whether you are experiencing an illuminating warning light or an oil leak in your Cadillac, our Cadillac maintenance shop in Burbank has got you covered. Our technicians have the experience and diagnostics technology to identify any electrical or mechanical issues your Cadillac may be experiencing. Along with brake repairs and exhaust repairs, the Formula Automotive Group also offers the following Cadillac services:
Oil and filter changes
Engine diagnostics
Transmission repair
Hoses and belts
Steering and suspension services
Four wheel drive systems
Tire pressure monitoring systems
Wheel alignments
Radiator repair/replacement
Electrical systems
Batteries
Tires
Cooling system
Glass repair and replacement
Here at the Formula Automotive Group we only use OEM or genuine Cadillac Parts and your Cadillac will only be serviced by trained technicians. Our experienced technicians are happy to repair almost any problem your Cadillac may be experiencing-from a leaking exhaust to a broken fan belt.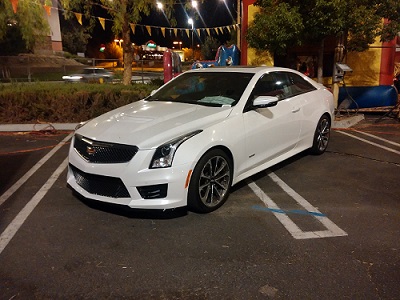 Contact Your Glendale & Burbank Cadillac Specialists Today