Transmission Repair & Maintenance
Without a working transmission, your car isn't moving – or at least, it's not moving in the direction you want it to go. The transmission links the engine and wheels of your vehicle, and is central to vehicle reliability and performance. By matching engine output with speed and load conditions, the transmission prevents dangerous conditions by transmitting torque through the differential, wheels, and driveshaft. When you switch gears, your transmission adjusts the amount of torque on the wheels.
The clutch and gear shifts are the pivotal points of a manual transmission. For automatic vehicles, none of this can happen without transmission fluid, and if you don't maintain your transmission fluid it won't be long before you notice tell-tale signs of transmission problems. Transmission fluid cools, lubricates, and protects internal gears against rust and corrosion. If your transmission is suffering from wear and tear, come by Formula Automotive Group of Glendale and Burbank for your transmission repair and servicing needs.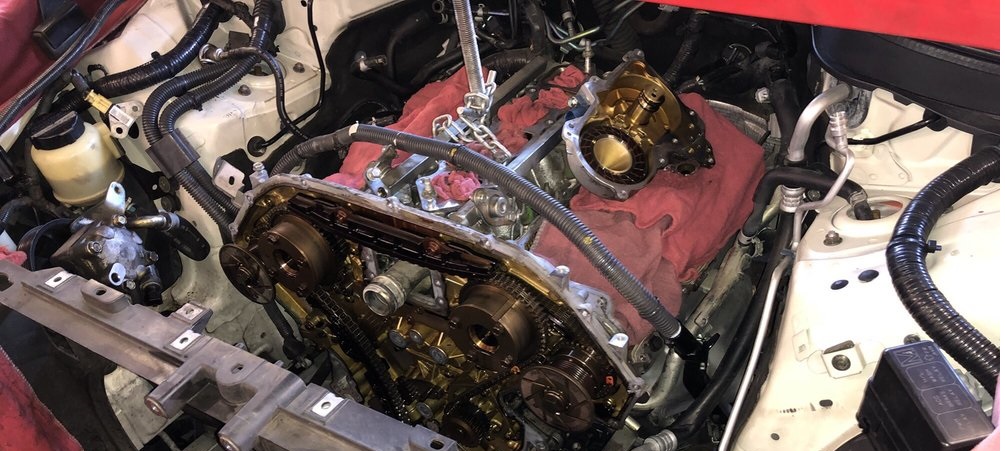 Formula Automotive Group proudly serves the Transmission Repair needs of customers in Glendale, CA, Burbank, CA, Los Angeles, CA, and surrounding areas.
Or Give Us a Call
We have two locations, one in Burbank and one in Glendale. Please contact the most convenient shop location.
Glendale: 818-659-5390
Burbank: 818-659-5385