All Car Repair Services Under One Roof
BURBANK AUTO REPAIR SHOP
---
PROUDLY SERVING THE LOS ANGELES AREA SINCE 2013!
We are a full-service tire and auto repair shop with full satisfaction guaranteed.
Since 2013, Formula Automotive Group has provided car repair services and maintenance for all major makes and models, including Chevrolet, Audi, BMW, Mercedes, Range Rover, Mini Cooper, Lexus, Fiat, Jaguar, Bentley, Toyota, Acura, and more.
Our location in Burbank has a large inventory of affordable tires for any size car or truck. Our goal is to get your vehicle back to you as soon as possible to let you keep up with your routine.
We're open Monday through Friday 8:00 AM – 6:00 PM, and Saturday 8:00 AM – 5:00 PM.
Our highly skilled technicians can often get the work done in just a few hours, but it does depend on what needs to be done to your car.
Our location in the greater Los Angeles area makes it convenient for you to bring your vehicle to us for maintenance or full-service auto repair.
The following are the types of car repair services and amenities that your friends at Formula Automotive Group offer to you:
For a limited time only, we are offering free tire rotation with the purchase of an oil change in Burbank, CA.
Up-to-date Technology
We maintain high standards in our shops. Our equipment is extremely advanced, allowing us to perform tasks on the latest and newest makes and models. Our technicians have manufacturer-specific tools and equipment for high-end, luxury, and exotic vehicles, which lets us take care of your prized possession.
Whether you need routine maintenance, full-service auto repair, or aftermarket vehicle modifications, our team is here to help.
We carry the most trusted brand name tires, MICHELIN®, Goodyear, and Dunlop, in our professional Burbank tire shop. Once we replace your tires, you can schedule regular tire maintenance checks with us to keep your vehicle operating at peak performance. Our technicians perform tire rotations and can quickly repair a flat tire.
SpecializedCar Repair Services For High-End, Luxury, And Exotic Vehicles
Formula Automotive Group has the manufacture specific tools and computer equipment for most high end vehicle applications. We'll make sure your vehicle gets the care it needs.
Aftermarket Modifications
We can help make recommendations and installations on all aftermarket vehicle modifications. This includes suspension upgrades, lowering kits, intake systems, wheels, engine tuning, and much more.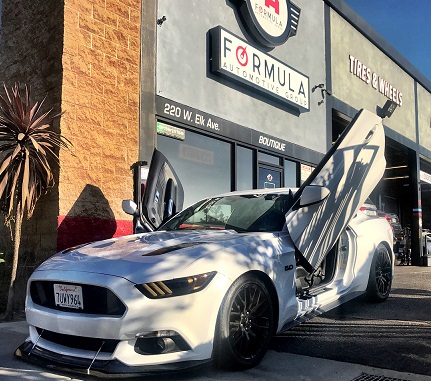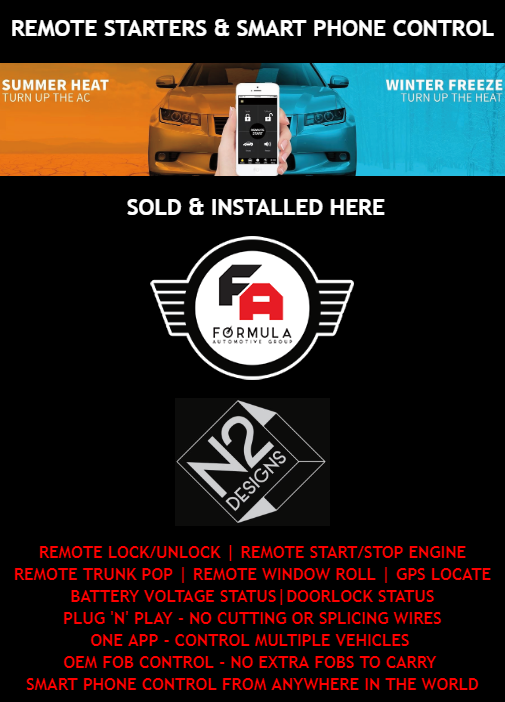 About us
Formula Automotive Group is a premier auto service and repair shop in Burbank, offering everything you need to keep your vehicle running at optimal performance. Our team is backed by more than 20 years of experience – from simple tire repairs and oil changes to brake work and transmission flushes; our technicians ensure your car runs like a champ. Count on us for guaranteed low service prices on any make or model of vehicle, and we won't try to upsell services you don't need. We are honest mechanics using state-of-the-art laser computer alignment machines. Computer diagnostics ensure we find any problem and perform the proper repairs. Neither Formula Automotive Group, formerly F1 Automotive Group, nor this website are or were ever associated in any way with the Formula 1 Group of companies. F1, Formula One, Formula 1, FIA Formula One World Championship, Grand Prix, and related marks are trademarks of Formula licensing B.V. Stop in your nearest location and check out our showroom with a huge display of wheels and rims in addition to our logo hats and t-shirts. Tire brands we carry include Goodyear, Dunlop, Bridgestone, Dunlop, Kelly, Toyo, and more. Drive in or make an appointment for repair and maintenance.